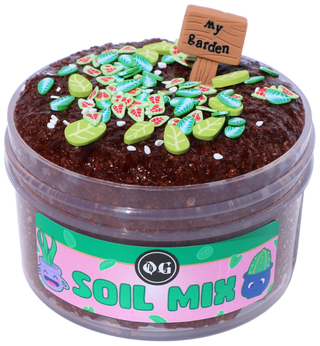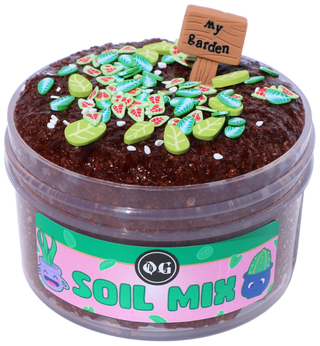 Description
We heard you guys wanted more dirt slimes??!?! We decided to remake our og soil mix slime AND IMPROVED THE SCENT. What could be better than our popular wet dirt scent?? Our wet dirt scent MIXED WITH ARUGULA.
Size: 7 oz 
Scent: wet dirt (in the best way) + arugula
Texture: snowfizz
Slime level: intermediate

Includes a baggie of leaves, seeds & your own garden sign!